Our aim is brilliant paper completion. In order to make something brilliant, you should polish it, meaning that nothing gets perfect from the first time. That is why we have introduced a possibility of free revisions for the completed orders. You are welcome to ask for amendments as many times as you need to get sure you get a desired outcome.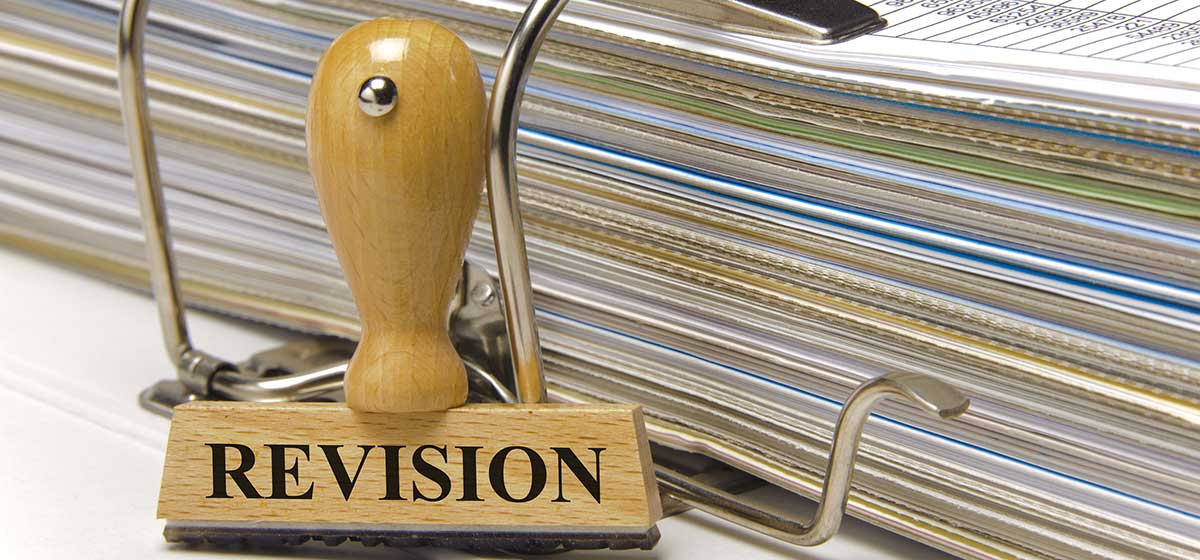 1. Principle of Requesting a Revision

A revision request is basically a notification to your writer on what you need to get changed. No revision can be started without a request from the customer's side, sent from the personal area on our website. For this request to be clear, it needs to have the following two components: revision instructions and time limit. So, the writer will follow the revision directions and deliver the completed paper before the time elapses. Commentaries should be clear and exact; meaning that simple "I do not like the paper" will not work, because we will not be aware of the aspects you are not satisfied with.

It is necessary for the revision directions not to contradict or add new specifications to the initial order instructions. In case you need to modify the instructions, the writer will be supposed to perform an extra work and this will require an extra payment. The amount of extra payment depends on the type of changes you will need. A standard payment for revision is 70% from the order price, but in most cases it is adjusted based on the given revision deadline and requirements.

2. Time Issues

There are always some time limitations, and here you will learn about the time limit possible for free revisions requests as well as about minimum time needed for one revision performance.

Free Revisions Limitation

You can ask for revisions without any extra charges and as many times as you need, but within 10 days from the first order delivery. After this time passes, only paid revisions will be available for your order. The only exception exists for the orders with 30 or more pages. If your order is big, you can take 20 days to read and review it, and within this period all the revisions will be free of charge.

Deadline for a Single Revision

It is good, if you have a lot of time left till your deadline, and you can tell your writer to take their time with revision to make sure that all the specifications have been adhered to. However, if the time is pressing, this will not be possible. The minimum deadline for a single revision is 4 hours (if your order's deadline is longer than 12 hours), and 2 hours for the extra urgent cases.

3. Getting a New Writer

All our experts are proficient and experienced within their scientific fields. However, if a customer feels that the particular assigned writer cannot meet his expectations, they can get a new writer working on their order. A new writer can be assigned only after there were 3 revisions performed for the order by the previous one, meaning that you have given them a chance to rectify their mistakes. You will need to provide us with the strong argument on why you need a new writer working on your order.

4. Money Back and Revision Policies

The revision and money back policy are interconnected. In case you do not like your paper completed, and revision is not possible any more, you can claim your money back. However, a possibility to dispute the quality of the order and ask for a refund is opened only after there were at least 2 revisions performed for your order. If your order deadline was 12 hours or less, 1 revision will be enough to claim your money back.