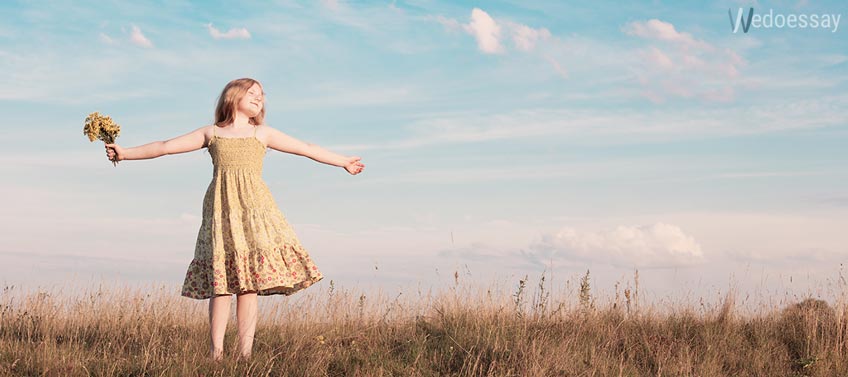 Ah, young love! It makes you forget about writing essays, completing assignments and annoying professors. If you have a partner or are just looking for one, college is the best time to experience that strong feeling. However, the financial problem is unfortunately ever-present. Many students find themselves disappointed that they cannot lavish the object of their passion with expensive gifts or visits to exquisite restaurants. Indeed, now that you are cut off from your parent's money and have to deal with both college and a part-time job to keep yourself at bay, it may be hard to spare a few dollars on a bouquet of flowers or a box of chocolates. That is not a reason to feel down. Fear not, because here are some budget variants that could make anyone fall in love with you at college.
Homemade Dish
Students are always hungry. Indeed, they spare a lot of calories for stress and often have trouble eating regularly because of the many tasks that they need to deal with. If you have no means to invite your love to a restaurant, you could always invest a few hours into a delicious homemade dish. No matter what it is, a creamy soup, some Italian pasta or puffy chocolate muffins, your partner will adore you for investing your time and resources into making them food. Shortcutting through the stomach is always the quicker way to a person's heart.
Quiet Evening
It is not a secret that college is quite noisy. Even if your partner lives with a roommate or on their own, instead of the dorm, it may be hard for them to find a few hours without constant problems to deal with, tasks to complete, readings to accomplish and so on. A great gift that you could give your partner is the luxury of a few careless hours. Find out their schedule and help them to deal with their tasks quicker, and make sure that their phone is turned off for the evening. A nice massage or foot rub could be a great bonus.
Balloons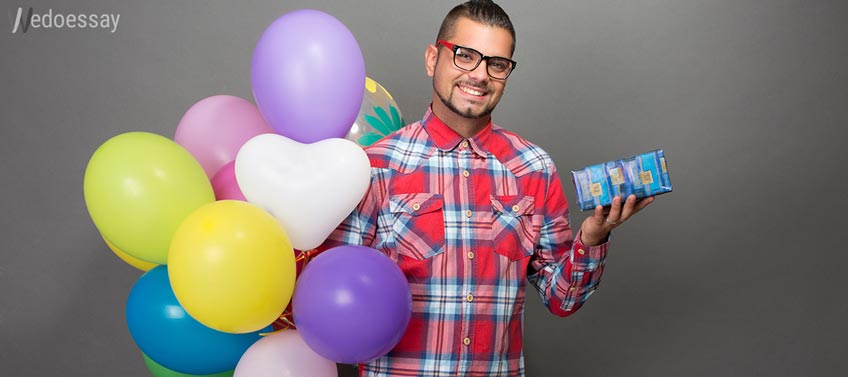 Who does not love balloons? Surprise your better half by filling their room with colorful balloons. It will not cost you anything, but happiness and laughter are guaranteed. They will be ecstatic to come from after a long day at college or work, to find out that their room is full of vibrant colors. You can even have a mock-up balloon fight! If you do not have money for helium, you can electrify the balloon by rubbing it against some cloth or even your hair. This way it can stick to a wall or the ceiling for a short time, enough to surprise your partner!
Essay Help
If you know that your loved one is struggling with essays, you can always help them write it. Use the tips from our website and guide them to success. Another way could be to order the essay online for them. This is also a sign that shows how much you care and do not want them to stress out because of small things.
Serenade
Serenades have always been a popular way of proclaiming proudly of your love for someone. If you are absolutely a fiasco and cannot play a musical instrument to save your life, do not despair. Nowadays, it is very easy to serenade someone with the help of YouTube. Find a karaoke version of a romantic song that you know would please your partner, and sing it to them when they are stressed or tired. It is bound to change their mood and make them smile.
Handmade Gifts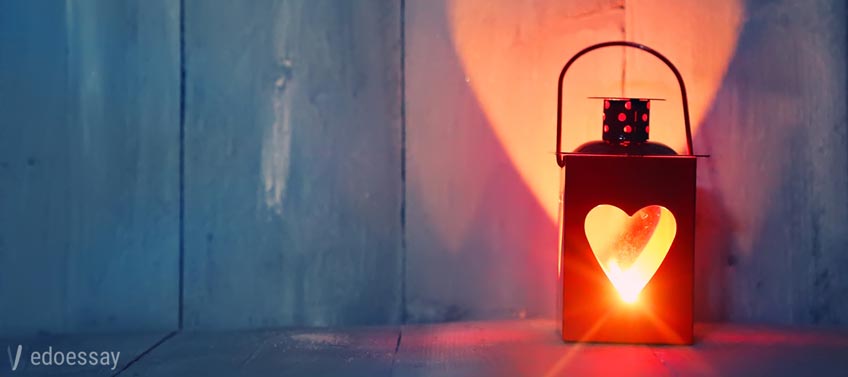 Handmade presents are always a hit. They show your true feelings towards someone, and how much time and effort you are willing to spare to make them a heartwarming and personalized gift. Your creativity can spread its wings, because you can let it fly in any direction. You could make a pretty notebook, a stuffed toy, handmade flowers (they will last longer!) or just about anything. Just take a look at this article to get some ideas. Such a gift will have the benefit of being a budget variant for you, and a touching gesture for your partner.
Walk in the Park
Sometimes the best gift you could give is taking your partner out for a walk. Explore together the best spots in the city, and take a long walk. It will clear your mind from unnecessary stress and give you both a chance to talk longer without interruptions and get to know each other even better because of it. A walk in the park is a great activity during any season, and unlike other active pastimes, does not require special equipment or preparations. Anytime is good for it, and you will both benefit from it.
Touching Postcard
If you are far away from your love for some reasons, for example, a trip abroad or studying at another college, you can always show your love in the most simple and economical way possible, by sending a postcard with a touching message. Postcards are sold anywhere, especially in big cities, and mailing one is easy and does not require any special effort. A handwritten message will show the depth of your feeling and the fact that you miss your love and cannot wait to meet up with them again.