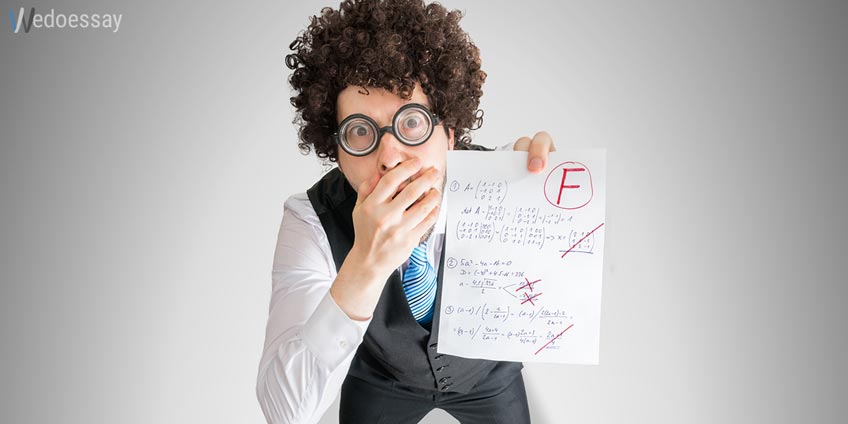 Even though we try our best at college, there are times when we cannot succeed. Our group project gets the lowest mark in the class, our original essay turns out to be a boring story for your professor, our test is too complicated to even attempt to complete it seriously. No matter if we are accustomed to failure, or we are tasting its bitterness for the first time, we should not despair. If you are reading this article, it means that you want to change for the better or at least find a way to numb the feeling of disappointment. That is why we compiled in this article the most common reasons why students tend to fail their essays and some ways on how to deal with such a situation wisely. We hope that this article can be useful for you.
Reasons
Let us analyze the most common reasons of failing assignments. If any of these patterns of behavior is close to you, it may help you realize what problems you are dealing with, and show you the correct way to rule out such a situation. Take these reasons into account.
Neglect
Sometimes, a student just neglects their tasks. It is a common sign of depression or disinterest in the world around them. If you willingly choose to fail an assignment, you should stop and analyze your priorities. You have entered an institution with a clear purpose. Recall it in detail, and remember what was the motivation that pushed you to enroll. If you have lost this goal, or you simply cannot deal with the stress of college, and neglect essays, it means that you need to take a break and set new priorities for yourself. Being stuck in a place where you do not want to be is hard for everyone, including you, first and foremost.
Lack of Basic Needs
If you wrote an unsatisfactory essay because you were too tired or have not eaten anything more substantial than a yogurt in the last three days, you also need to evaluate your priorities. Neglecting your basic needs could never bring you a successful essay. Remember or read about Maslow's famous pyramid of needs, and realize that without a strong foundation of the satisfaction of your physical needs, getting an excellent essay ready may be trying to chew a bone too big. As soon as you catch up on your sleep and have a nice homemade meal, you will feel much better and ready to work with more efficiency again.
Lack of Skills
There are times when students receive bad grades, because they misunderstand the instructions, have no skills to make a proper research or organize the essay correctly, or even have simply no idea how to write an essay. In such case, do not be afraid to ask your professor for clearer instructions or some help. If you understand the ins and outs of the process, but still have difficulty completing such an assignment, you could always consult our team of specialists, and order an essay on our website. We will be happy to help you!
Dealing with Consequences
If you have already received your failed essay back, and have no idea how to overcome such a sad situation, you need to learn how to deal with the consequences and become a better student by learning from your mistakes.
Write Out Your Mistakes
If your professor has clearly stated your mistakes, which may be grammatical or content-wise, make sure to read them carefully and understand their nature. In case your professor has not specified your mistakes, demand to see them. No one likes reading their embarrassing mistakes in the text, but it is a necessary step of self-improvement. Your professor, believe it or not, constantly assigns you essays not because he is evil and wants to fail you, but because he wants you to learn from your mistakes and complete a better job in a future task. Once you understood what you did wrong, it will be easier to avoid such mistakes in the future.
Take Care of Yourself First
There is no need to get disappointed in yourself at once, and double your efforts to write other assignments without giving yourself time for a break. Take care of yourself first. Make sure you are eating regularly and sleeping a full night's sleep. Being healthy is a great investment in your future, and there is nothing more important than that. Only when you are truly rested you can start on other essays or edit the one you failed and need to rewrite. You will see how much faster an eloquently you can write, once you have cleared your brain and your body from unnecessary troubles.
Ask for Help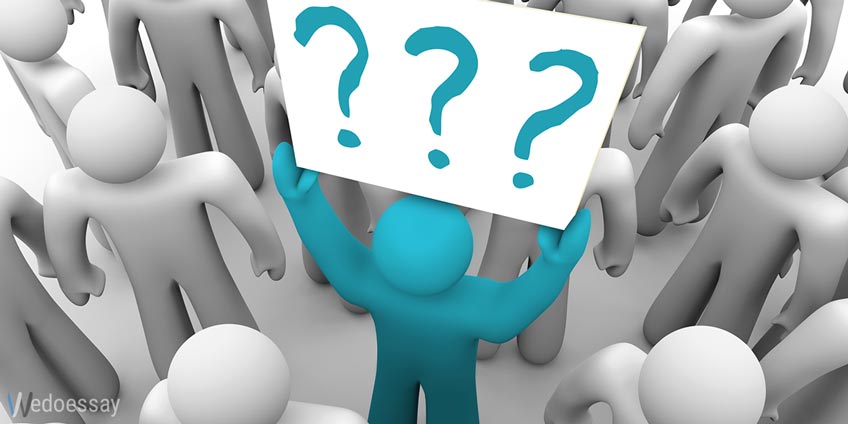 There is never shame in asking someone for help. If you cannot deal with a task, ask your classmate. They will help you and explain you the task. However, if they refuse to help you, or lead you astray, ask your teacher. Teachers are meant to guide you and explain you everything, so do not hesitate with your questions. If nothing helps you, you can always order an essay online and take a day of rest!